Journey Down The Amazon River
After spending over a month exploring Colombia and its breathtaking cities we were off to Peru!
We decided the most fun (and cheapest) way to get to Peru was to take a boat 200+ miles down the Amazon river.
Excited to spend some major time disconnected from the world wide web, we made our way to Leticia, a small border town on the cusp of Brazil, Peru and Colombia, where we would dock the slow boat.
First things first, we bought our hammocks, mosquito nets, and rope. (I learned the hard way that mosquito nets are wholly ineffective… more on that later.)

The boat is massive and like most public transportation in South America, chaotic and filled with the smell of cooked food, bright colors and beer, so much beer.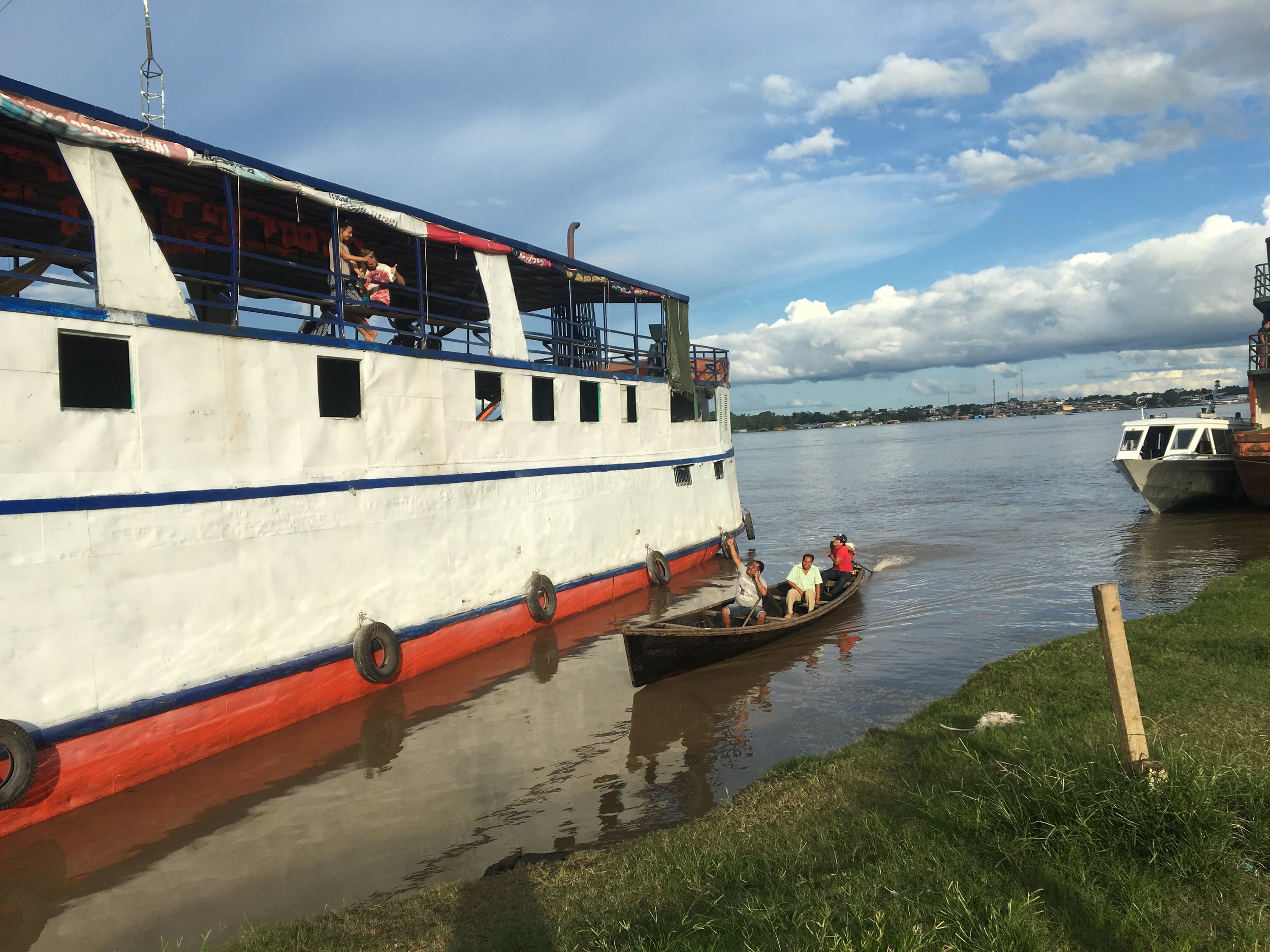 Over the course of 4 days we developed a rhythm of playing games, reading books, doing yoga and playing with kids on the slow boat.
Having no cell phone service is nerve wracking at first, when the many whatifs of life start to play in the mind, but mankind successfully flourished for thousands of years without cell phones, a few days without one is not just survivable, but refreshing.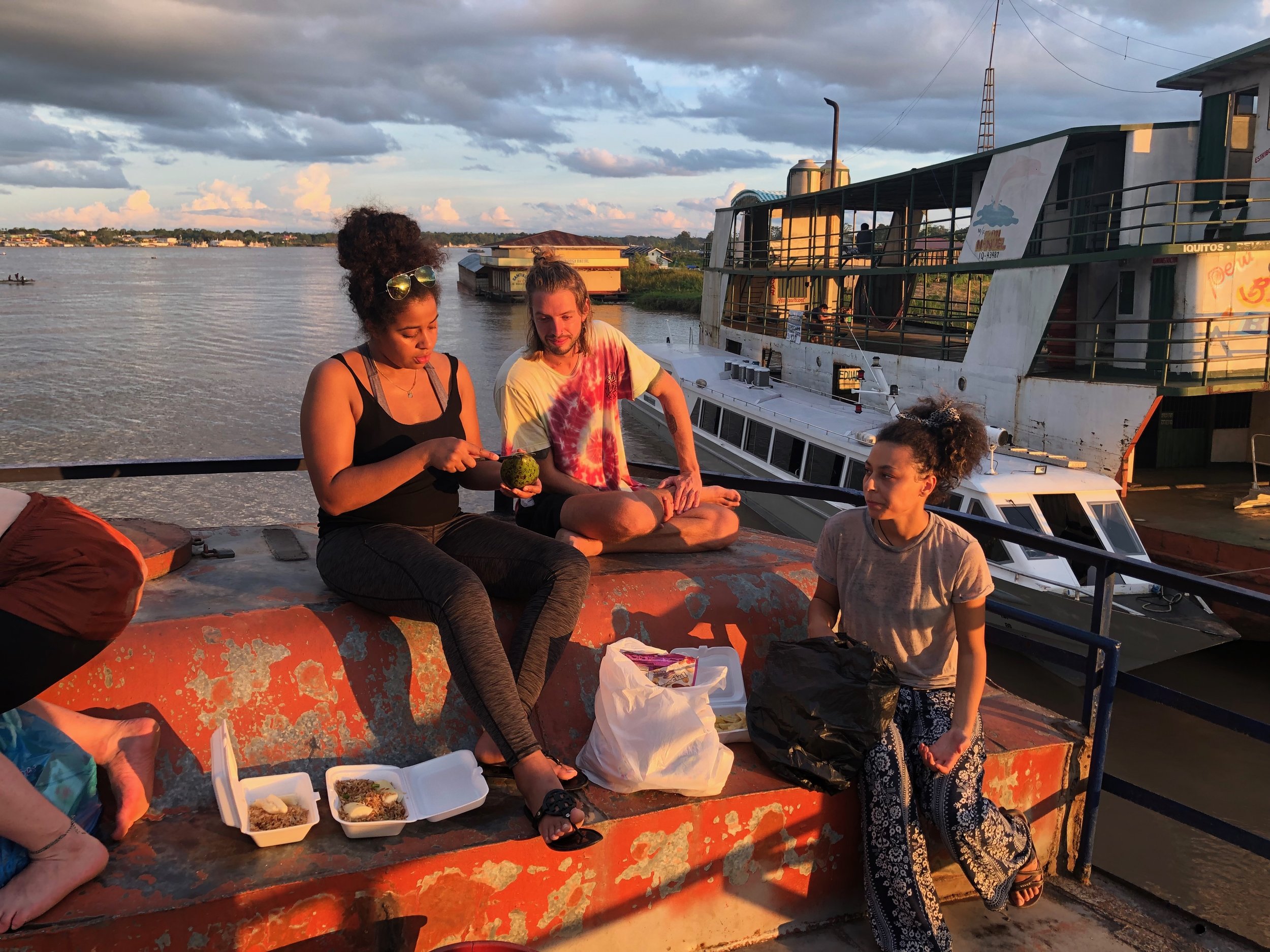 The very wet public transportation system of the Amazonas is a sight to behold, locals board the boat and stay on for a few hours or a few days then deboard at a new town.
Many of these towns have populations of less than 200. It's pretty miraculous that for some people, this experience is all in a days commute to work.

The journey was equal parts exhilarating and terrifying.
Our first night on the boat was maddening, after everyone had gone to sleep the boat conductors walked around drunkenly waking everyone up asking for the boat fare.
They didn't just want the fare they were hoping to stay for a chat and maybe a drink.
My Spanish is pretty bad in the daytime when I'm fully conscious, but half asleep and jolted, no way!
We ever so slowly crept down the Amazon provided with a sensational view of the jungle, Peruvian villages and colorful sunsets.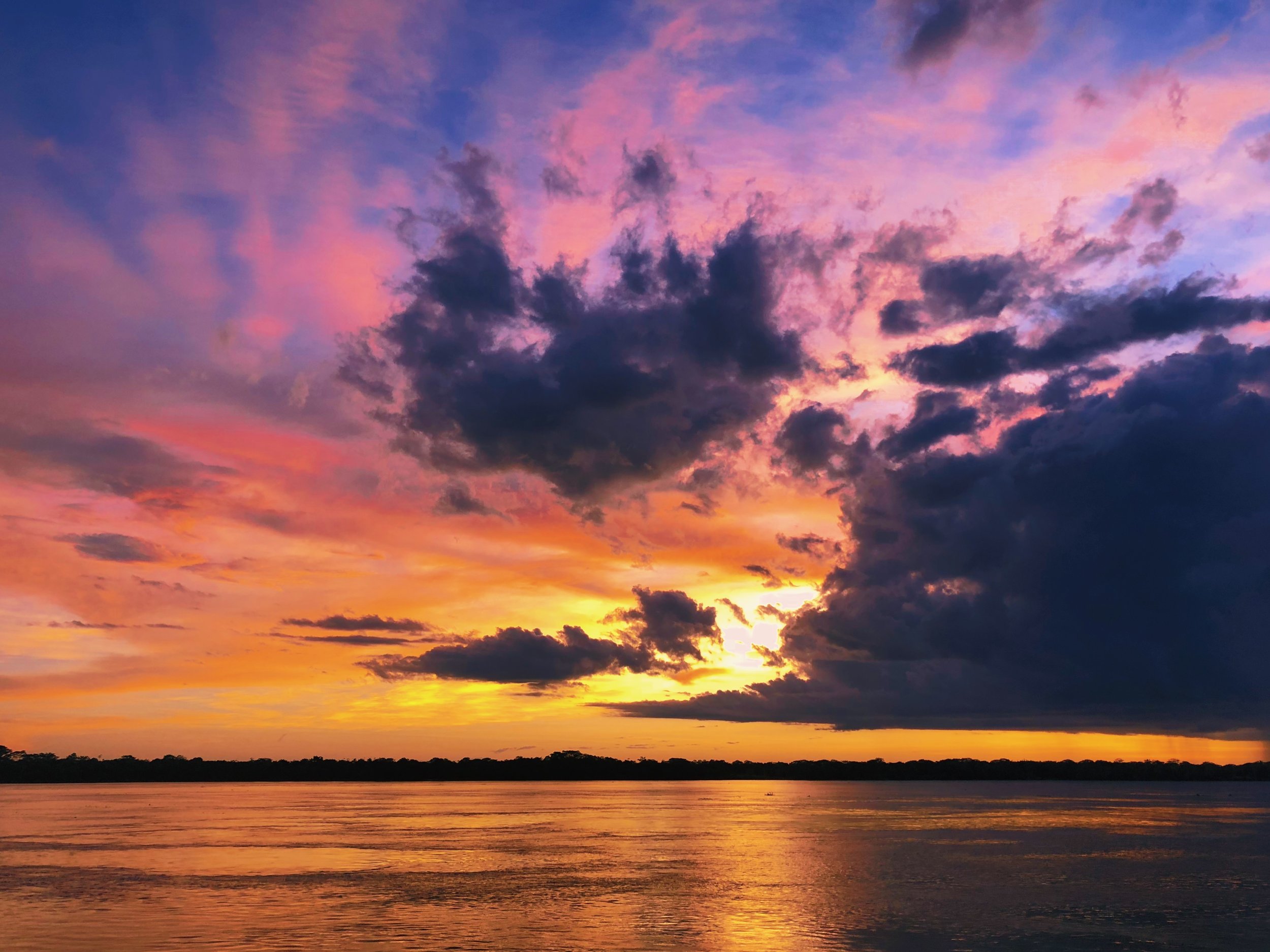 The jungle is endless and every shade of green imaginable.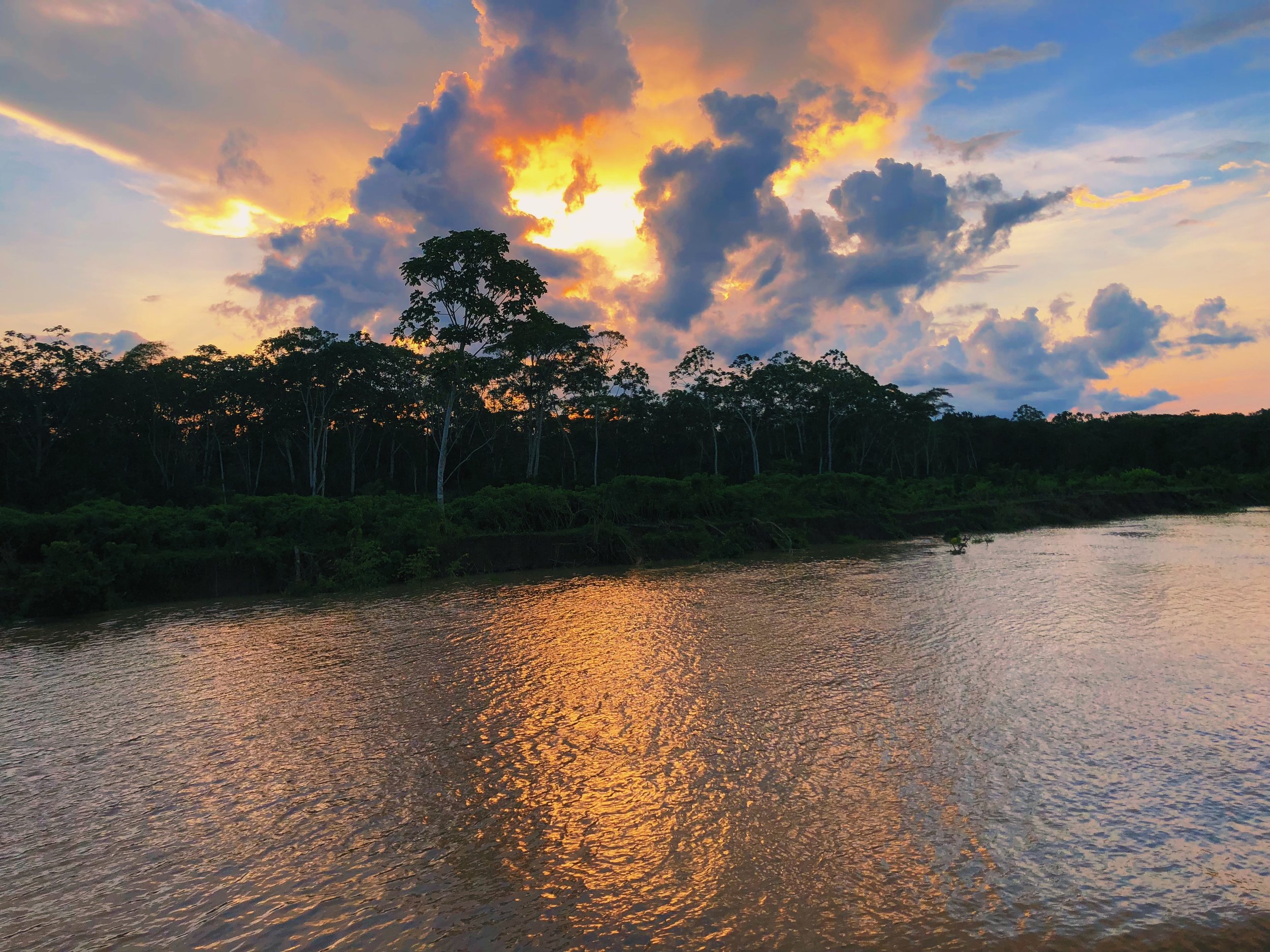 The water is home to caymans and tiny pink and gray dolphins. We interacted with local peoples that lived alongside the river who sold us treats, spoke indigenous Peruana languages.
It was a shocking, shower-less, beer-filled adventure brimming with beauty that resets the whole body-all for under $30 -- the price for a dinner in the U.S.


While on the boat I started feeling very ill, severe pain shot through my body and I felt thoroughly exhausted
My assumption was that I was sleeping in my hammock wrong and needed to give my body proper rest in a bed.
Turns out I was bitten by a dengue-infected mosquito and my body was fighting the virus with every bit of strength I could muster.
More on this in my article on why Travel Insurance is Essential.