To Get, Or Not to Get, A Tattoo While Traveling?
If you're reading this post you are probably trying to decide whether or not you're going to get a tattoo while you're on the road.
If you've been sitting on that fence for long you've come to the right place because I'm here to push you off.
However, whichever side you land is 100% up to you.
We all make our own decisions in life.
So at the end of the day, do whatever makes YOU happy!
But here are my two cents on the matter anyway 🤷🏽‍♀️ …
Short answer
Absolutely!

Long Answer
I have always loved tattoos since I was a child. I remember through out middle school and high school I would draw all over my arms and legs pretending that I was tatted up.
It got so bad that parents banned me from using sharpies.
Fast forwards 10 years or so and now I have real tattoos that I absolutely love.

For me tattoos are a form of self expression and art.
It's a process in which pain transcends it's temporary form and manifest itself into something beautiful, something permanent, something that becomes part of the essence of you.
It's way to show a bit of who you are on the inside on your external form.
Tattoo's allow you to express your interest and passions, they help connect us to our loved ones, or to those that we've lost.
They also connect you to the place you get them and the artist tattooing them. Which is why I love getting tattoos while I'm traveling.
The majority of my tattoos I have gotten abroad and every time I look at one of them all of the memories surrounding that trip come rushing back to me.
I can remember the sights, the smells, the feelings I had when I chose the particular tattoo, and a connection to the artist who gave them to me even though we are thousands of miles apart.
I've been fortunate enough to meet some very talented tattoo artist on my travels and I figured I'd share a few of them with you.
Though I have never personally been tattooed by Julim I truly admire her work.
We met at a mediation course during my travels to Argentina and I've been following her on social media ever since.
She is a queer tattoo artists, from Argentina, currently living and working in Berlin.
Her styles include black work, text, and distortion.
Through her art she explores topics of gender and the authenticity of presence.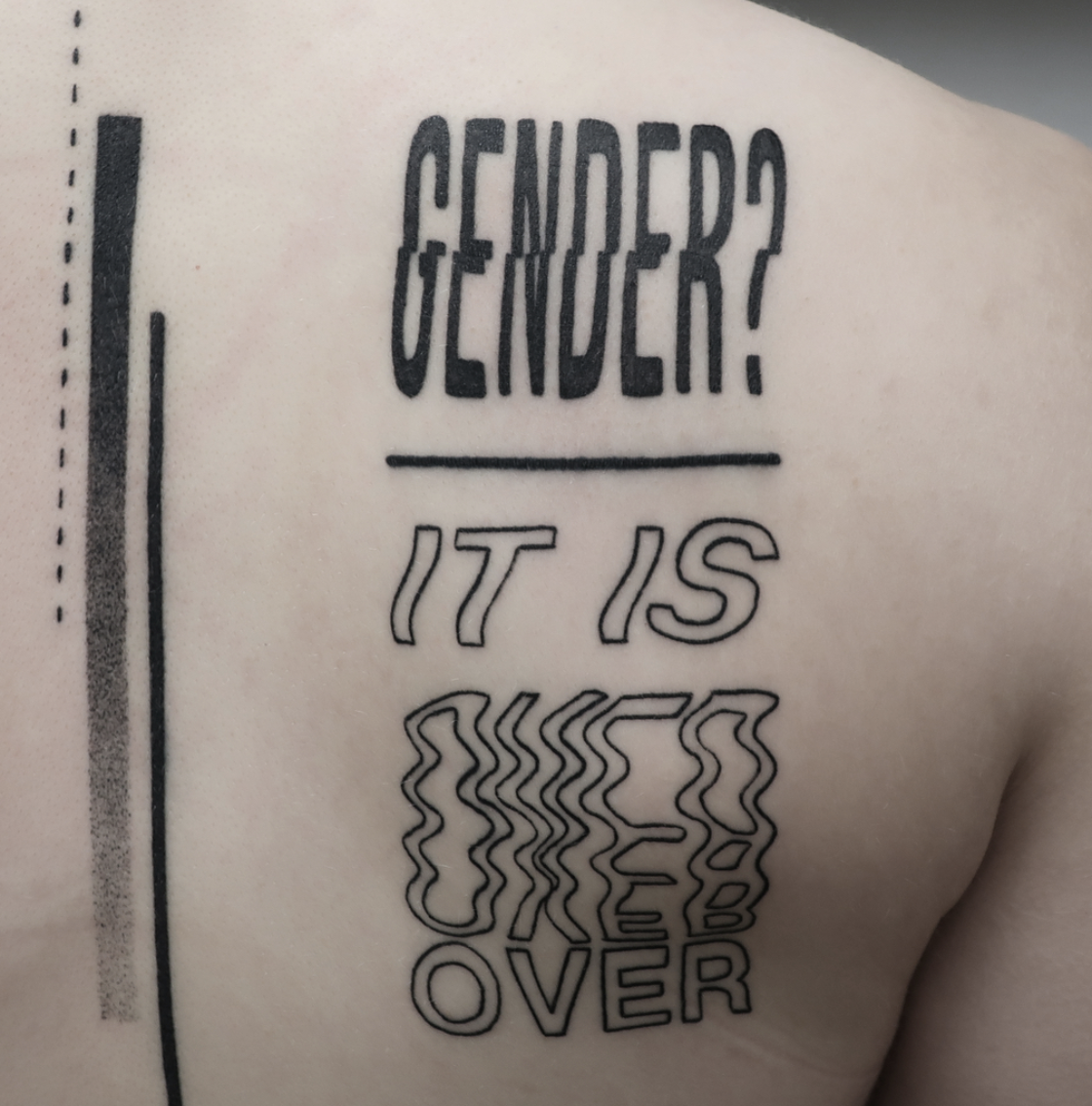 One of my favorite things about her is her passion for building a deep and and authentic connection with every single one of her clients .
"I love the human interaction of my job, how I meet someone different every day and create a connection. Tattooing is about being there for the other person, making the other feel safe and giving them the space to express and grow. I think of the tattooing process as a collaboration, which is why I only do one tattoo a day, to be sure I give the best of myself." - Julim Rosa
Check out this video to learn more about her distortion process
To learn more about her art and ongoing projects head over to her website here
And don't forget to check out her insta @julimrosa
I had the pleasure of getting tattooed by Daniela while I was traveling through Peru.
I came across her instagram account (@das_colors) and instantly fell in love with her delicate water color technique.
Her ability to transform the human body into a beautifully decorated canvas is out of this world.
Not only is she is an amazing artist, she is also a truly kind and beautiful soul.
She was kind and patient and really made the effort to get to know me during my tattoo process and is now someone who I would truly consider to be a friend.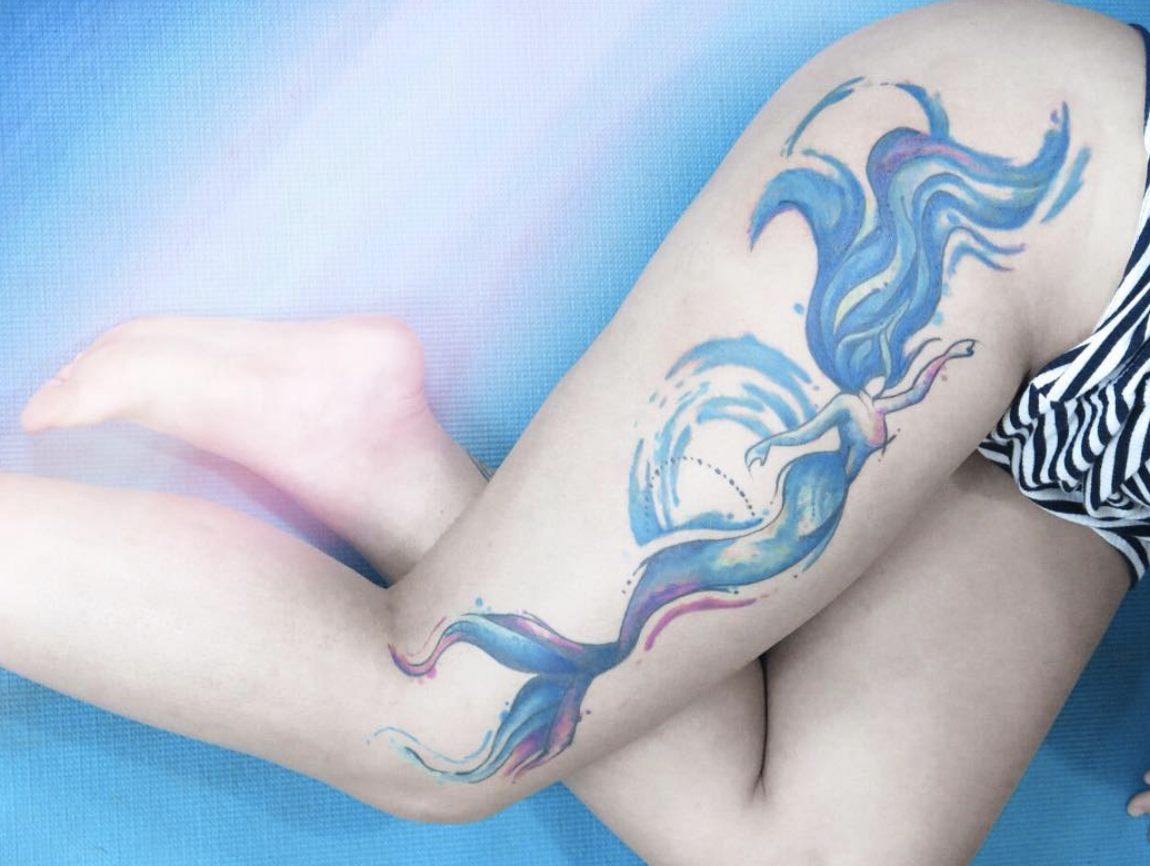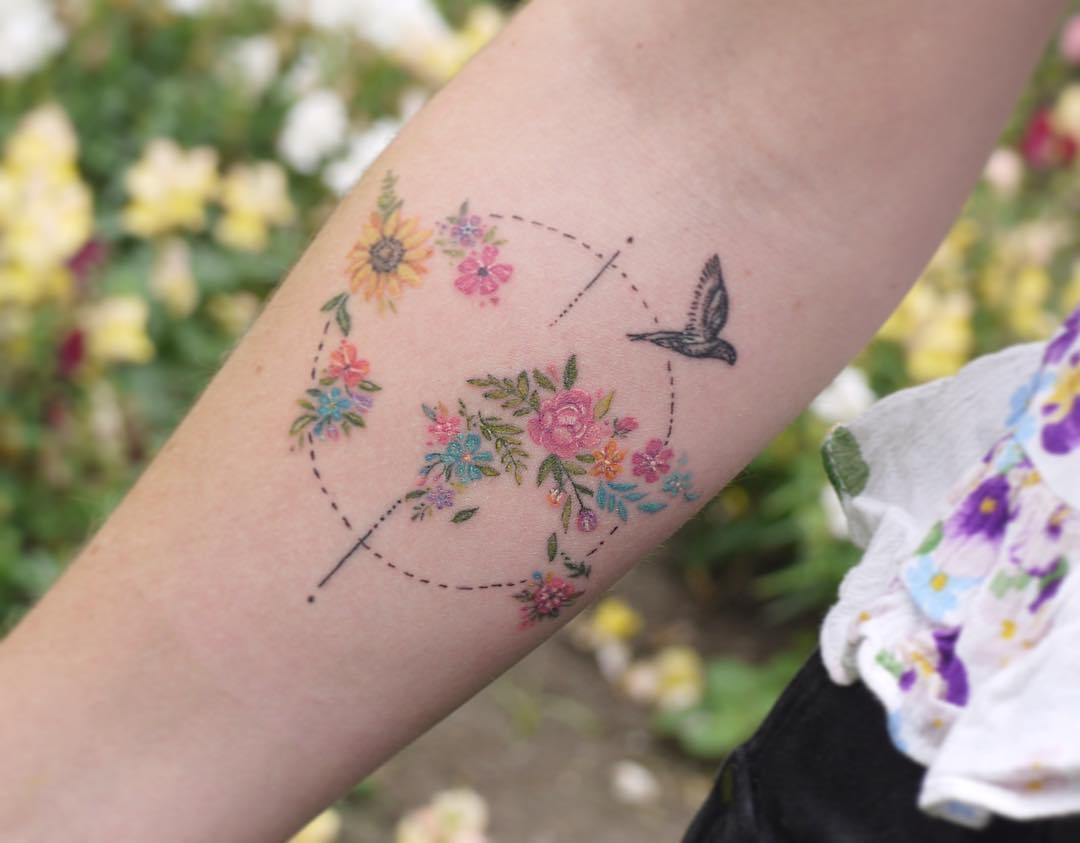 I loved that she involved me in every step of her creative process and we were able to come up with a piece that we both loved.
This man is the G.O.A.T (greatest of all time) when it comes to black work. 🐐
His style is creative, unique, and unlike anything I have ever seen before.
His attention detail and ability to create textured pieces using lines and dot work sets him apart from all the rest.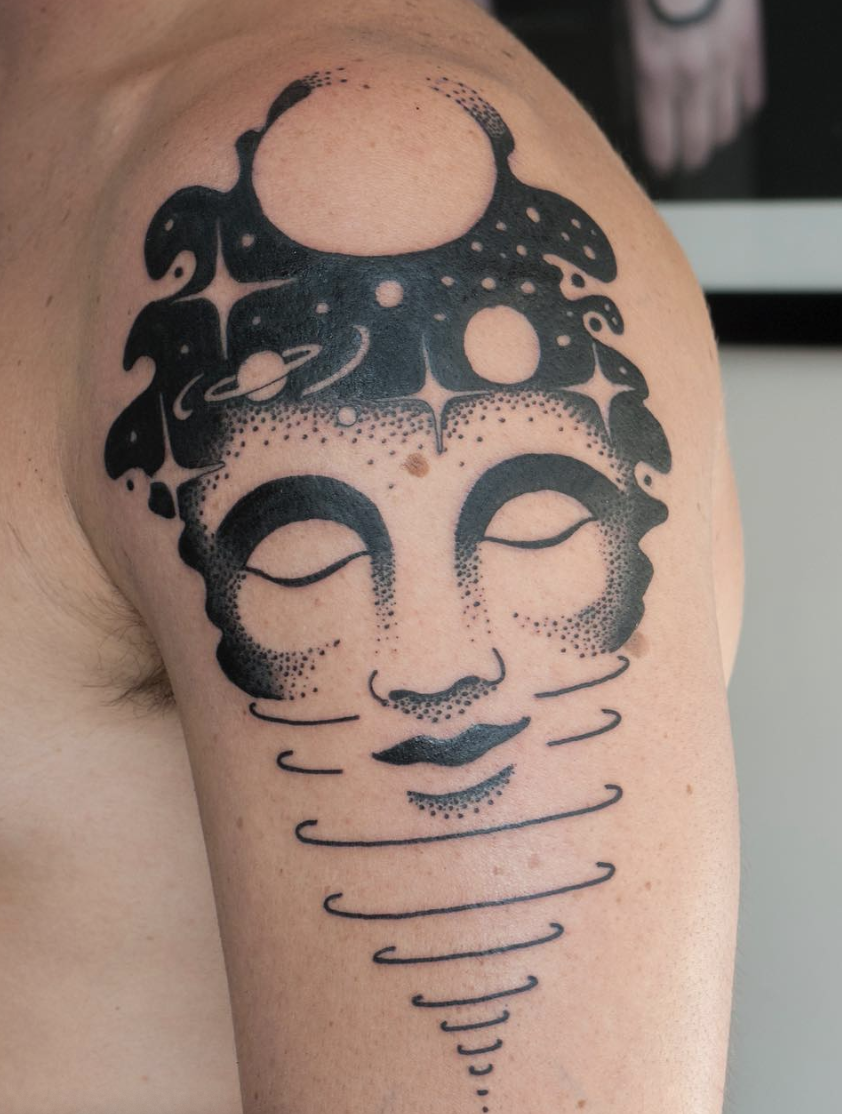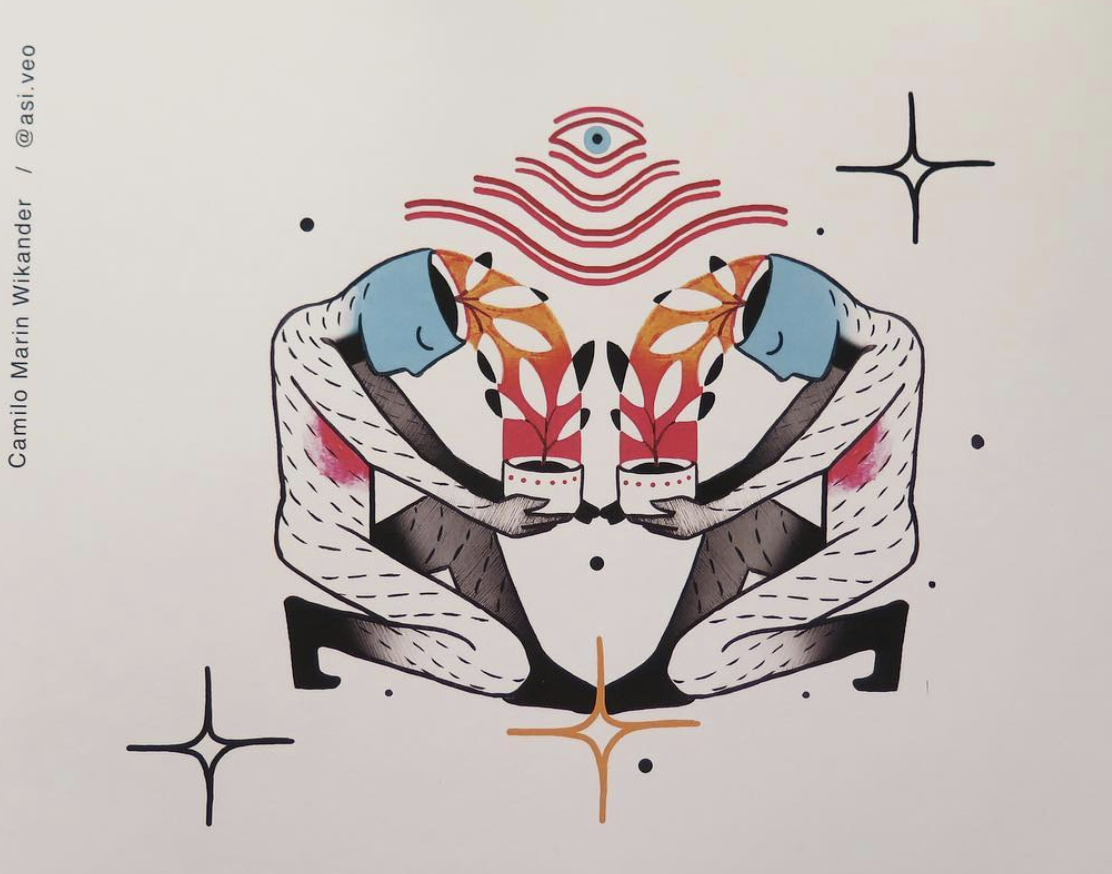 When I arrived at Ink Ray to get my tattoo from Daniela, I saw Camilo's work hanging on the studio walls and was absolutely mesmerized.
If I had more time in Lima (and wasn't so poor haha) I would've let him tattoo my whole body right then and there.
To see more of his work check out his instagram page here
If you are ever in Lima and are looking to get a tattoo you must go to Ink Ray Studio.
Daniela and Camilo are both wonderful people and amazing artist.
They will work with you to create a beautiful and unique piece of art that you will cherish for the rest of your life.
Check out this video to get an inside look at their studio and see where the magic happens 💫
Martin and I crossed paths during my time serving as a peace corps volunteer in Paraguay.
He was highly recommended by many of the previous volunteers so I had to check him out.
When I walked into his studio there were 3 things that immediately stood out to me:
The insane amount of Simpson's action figures

His adorable dog Pappo

Martin's beard game was sooo strong #beardgang
From that moment I knew we would become friends.
Martin and his crew at Electric Circus were a big part of my service and one of the main reason my monthly stipend never seemed to last as long as it should have lol.
Martin specializes in Japanese style tattoo's but is able to do a variety of other styles just as well.
He is highly skilled when it comes to color tattoos and knows how to work with all skin tones.
If you find yourself Paraguay, the heart of South America, go see Martin and his team at Electric Circus .
Whether it is to get a tattoo, a piercing, a snuggle from Pappo, or just to hang out and have a beer Electric Circus is the spot for you!